26th October 2023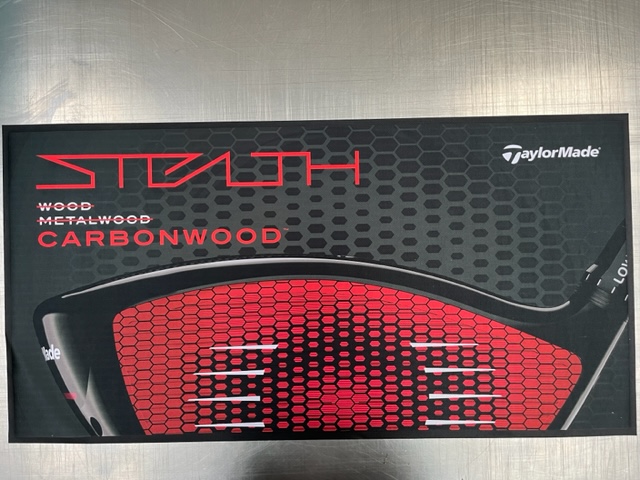 If there's anything that defines the spirit of golf, it's precision. Just like a perfect swing on the green, the best partnerships in the world of golf products need precision, timeliness, and a flair for innovation. The recent collaboration between MatsDirect UK and global golf leader TaylorMade is a glowing testament to this.
TaylorMade, a name synonymous with groundbreaking golf technology, recently unveiled its highly anticipated Stealth Driver. And when such a monumental product is about to launch, everything surrounding it needs to be perfect. Enter MatsDirect UK, a name renowned in the realm of premium mat solutions.

A Race Against Time
TaylorMade's choice to bring MatsDirect UK on board wasn't just about quality—it was also about trust. The challenge?
Produce, quality-check, roll, and package 2,000 mats, each individually boxed and labelled for distribution across elite golf clubs in six European countries. All this in a tight timeframe of just 4 weeks!

For many, this would have seemed like an impossible feat. But MatsDirect, with their signature blend of efficiency and quality, rose brilliantly to the occasion. Their choice of the Sureprint Media mat MD8400 for this mammoth task was inspired by the mat's exceptional graphics, durability, and cost-effectiveness—qualities that perfectly echoed the spirit of the Stealth Driver itself.

The Stealth and The Stars

The Stealth Driver is not just another club. Soon, it will be in the hands of golf legends like Rory McIlroy, Tommy Fleetwood, Brendan Lawlor, and Nelly Korda. Adding another dimension to this high-stakes project was the confidentiality factor.
An innovation as groundbreaking as the Stealth Driver demanded absolute secrecy before its official launch. This meant a non-disclosure agreement (NDA) was essential. But for the seasoned team at MatsDirect, working with such discretion is all in a day's work, given their extensive experience with high-profile launches.

A Word from The Top

Reflecting on this whirlwind collaboration, Chris Bleakley, CEO of MatsDirect, shared, "Our collaboration with TaylorMade is a testament to our team's unwavering commitment to excellence, even under tight time constraints. We're proud to play a role in the launch of such an innovative product and to be recognized for our reliability and efficiency in the industry."

In Conclusion

This collaboration between MatsDirect UK and TaylorMade is a shining example of what happens when expertise meets dedication.

At a time when everything could have been a hurdle—the tight deadlines, the demand for perfection, the need for confidentiality—MatsDirect UK showcased what they do best: delivering unparalleled quality with unmatched efficiency.
For those in the know, MatsDirect UK Limited remains the go-to for an extensive range of high-quality matting solutions, continuing their legacy of quality, reliability, and sheer professionalism.
Would you like to dive deeper into the world of mats?
Explore more about MatsDirect and their extensive range.
And if you need printed media mats from a supplier you can trust - you can see more details here.