18th November 2023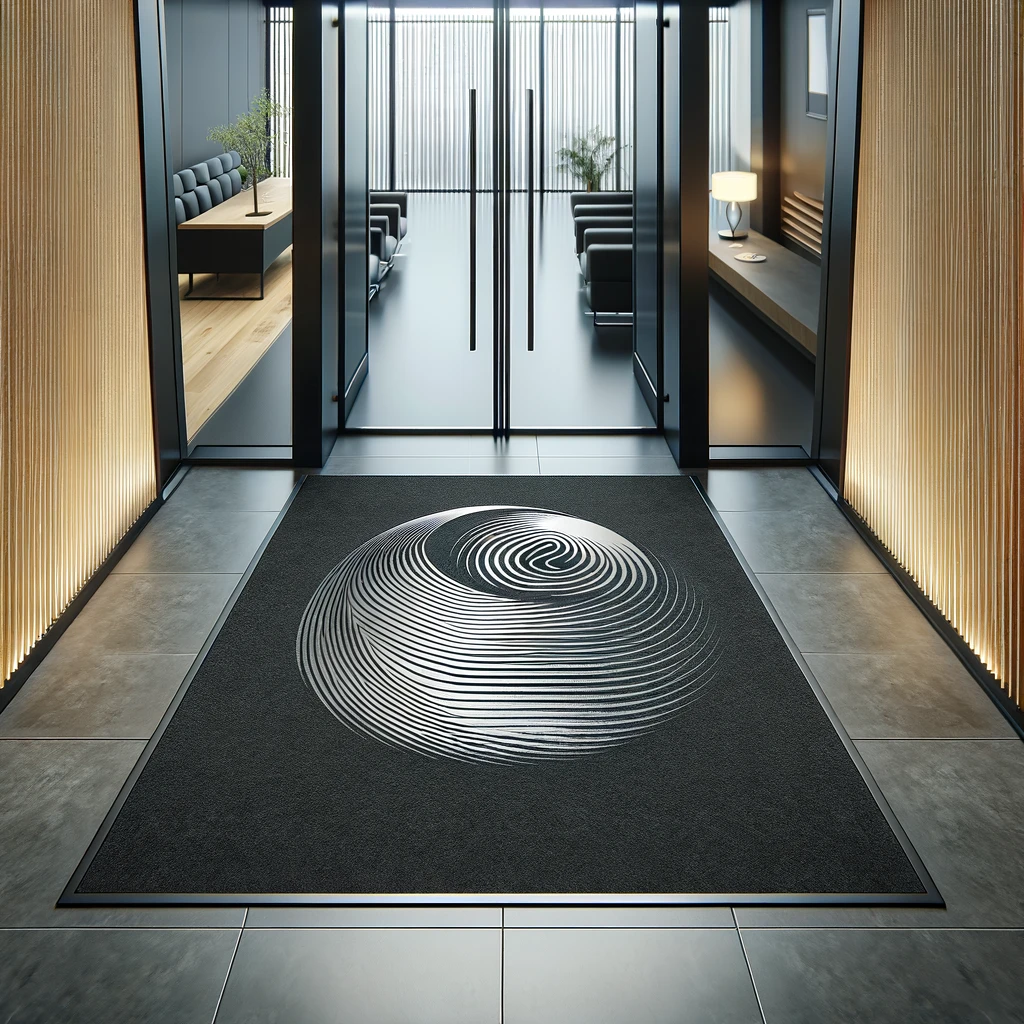 The power of branding is all around us. After all, you will not find many people that do not know the McDonald's logo, the Nike tick or the Apple logo.
This is all thanks to branding!

To enhance any brand, you have direct marketing methods however first impressions are crucial. This is where a logo entrance floor mat will give you all of the benefits with safety.
It will also help you to keep dirt out of the building and allow you to get more life from your flooring.

One area that it will definitely serve you is with first impressions and branding.

The fact that the logo mat will be at the entry point of your building means that your customers are met with a great first impression and will remember your brand.
Why Logo Entrance Floor Mats are Worth the Investment:

Logo entrance floor mats are a subtle yet powerful branding tool. MatsDirect's Sureprint & Sureimage range offers a professional look while maintaining a clean and safe entrance for your customers.
Of course, they do not just look good - you will find that the reason businesses choose the Suremat brand is to get quality.

You will want to make sure that you get a functional mat that meets with all regulations for safety. You will also want something that shows off your logo proudly that will not wear out.
Our mats give you the following advantages thanks to the Suremat stamp of approval:

. These mats are not just visually appealing; they're practical, hardwearing, and conform to safety standards, including the BS8300 DDA regulations, making your entrance accessible to all.
Customization Options and Quality:

The customization options are vast, from vivid nylon and polyester prints to the natural elegance of coir or synthetic alternatives.

This is definitely an area that you will want to check before you order a logo entrance mat from any company. You will want to make sure that you have customisation, advice and support on the materials that will work well for you.
Here at MatsDirect we make sure that we work with you as an individual company to get the logo entrance mat that will enhance your brand and also be created for your specific requirements.

Every mat is tailored to meet specific client requirements, ensuring a perfect fit and design for every entrance. The commitment to quality is evident in MatsDirect's ISO 9001:2015 accreditation, guaranteeing customer satisfaction and consistent quality.
Choosing the Right Mat for Your Needs:

Selecting the right mat depends on your entrance area's specifics. Options range from mats suitable for matwells to those designed for direct floor placement. This is another key area that you will want to make sure that you have covered.
After all our mats are created specifically for your company at a size that will work for you so whether you are going for a full sized entrance matting system or whether you are going for matwells we have you covered.

. Consider the volume of traffic, aesthetic preferences, and branding requirements to find your ideal match.

We can also assist you with this as well.

Conclusion:
Enhance your brand's visibility and ensure a safe, clean entrance with a logo entrance floor mat. MatsDirect offers a diverse range of options to suit various needs, combining quality, functionality, and aesthetic appeal.

There are not many brand building choices that work as well and as subtly as a logo entrance matting system.
You will be able to increase your brand but also ensure that you have a safe and clean entrance for your business.

Discover MatsDirect's full range of logo entrance floor mats and contact our team for a customized solution that aligns with your brand and safety needs.

We work individually with you to make sure that you get the best logo entrance matting system that you require.

Give us a call on +44 (0)161 797 6785 - contact us here or click here and check out our range of logo entrance matting systems.