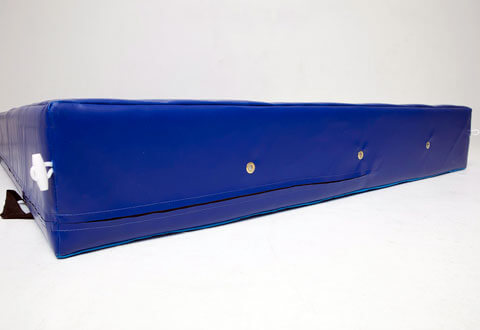 Suresport gym crash mats are heavy-duty floor mats for use in tough environments. There are many types of crash mats with all kinds of colours and thicknesses according to the activity.
These mats have a flame retardant, heavy-duty, nylon-reinforced PVC zip cover with an anti-slip bottom to prevent movement when in use. They have re-enforced corners and connecting elements to create a bigger area are also available.
Manufactured in accordance with ISO 4001: & 9001: 2015.
Breather holes, carrying handles and velcro fastening are all possible - just ask for your personalisation.